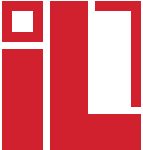 Over 30 Years of Professional Excellence
Highest standard of quality & workmanship
Our aim is to deliver the highest standard of quality and craftsmanship, working with our Clients to provide cost effective solutions to their construction projects.
Internal Linings was formed in 1986 by brothers Mike & Ted with the encouragement of their late father, British Gypsym Sales Representative Gordon Simmons. The company has grown steadily over the next 30 years, becoming a Limited Company in 1995 and now has a regular annual turnover between 4,000,000 – £5,000,000.
We have an impressive portfolio of past projects where our expert experiences, knowledge and resources have enabled us to successfully complete a range of products varying from sports stadiums and office fit-out works to high-end residences.
If you have any questions or would like to discuss an upcoming construction project with us we would value your enquiry.
We provide a professional service and installation on a wide range of systems. For the full details of what we do click the button below.
Need Help with your construction project?